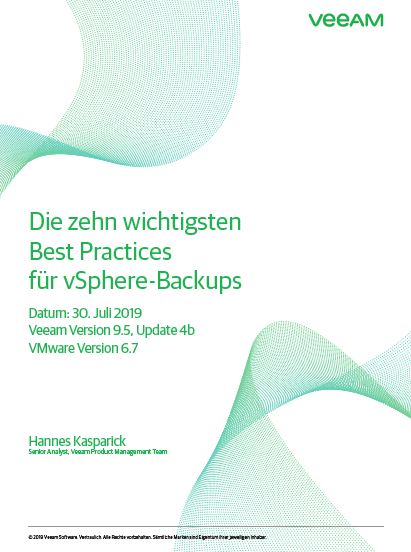 More and more companies are realizing that the best way to ensure the security of their data today is through server virtualization. But without backup, recovery is not possible, so backups must always be available as quickly as possible.
In this white paper learn the best practices for Veeam Backup & Replication™ and VMware vSphere, including:
Schedule data recovery ahead
Update data backup software and other backup tools regularly
Integrate memory-based snapshots into availability concepts
... and much more!