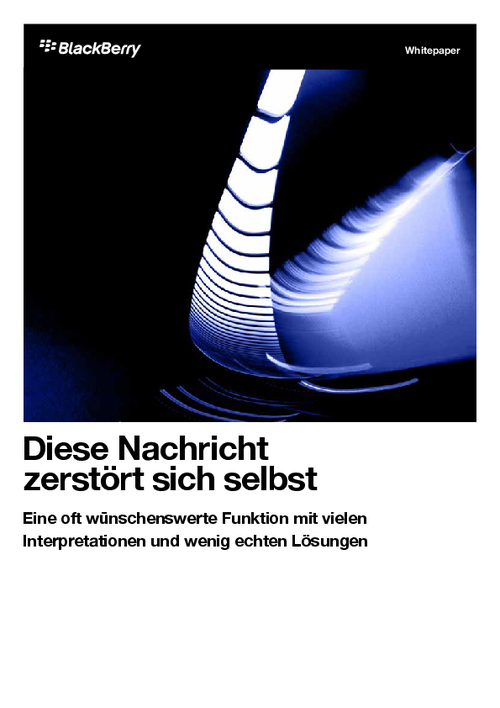 A lot of technology can be occasionally ineffective, but hardly anything rivals the impotence of the "Recall Message" feature in Microsoft Outlook. Its effectiveness is spotty when you send a message to a colleague in your own organization, but it's completely useless when you mistakenly send a message to an external recipient that you would dearly love to take back.
And how would file collaboration change if files did expire after a short period, by default, unless they were required to be retained for a regulatory or business reason?
Download the whitepaper for further information how Secure EFSS can protect your sensitive information.
Whitepaper in deutscher Sprache.