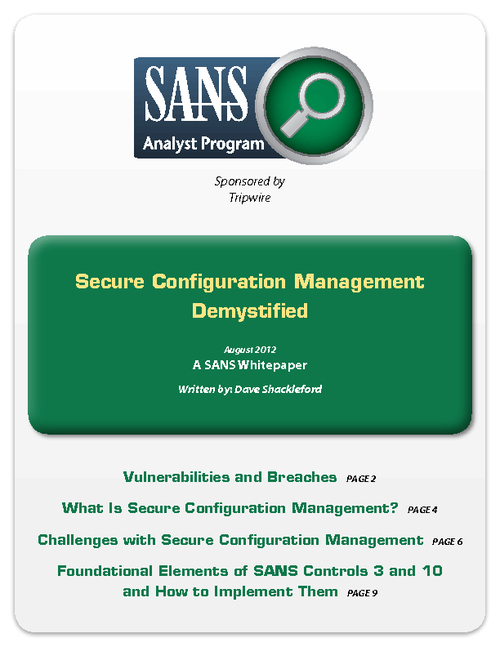 Security experts and analysts agree that a systematic, enterprise-wide program of secure configuration management is one of the most beneficial security solutions you can implement. It provides an objective, concise measure of your overall security posture. But it continues to be recognized as one of the "hardest things to accomplish" for IT security teams.
This white paper discusses:
Why these controls are so important;
How to enable them in manageable, bite-size chunks;
How to get cooperation from your cross-functional IT operations teams.