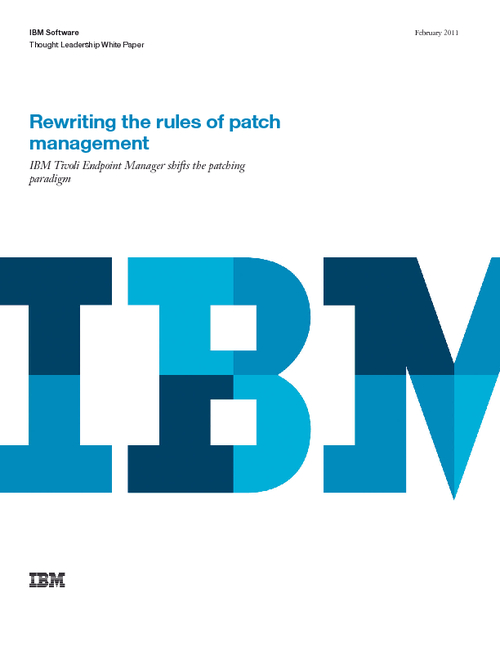 IBM Tivoli Endpoint Manager helps organizations automatically manage patches for multiple operating systems and applications across hundreds of thousands of endpoints regardless of location, connection type or status. In a world where seconds matter, Tivoli Endpoint Manager can be the difference between a successful patch management strategy and one that leaves the organization at risk.
This white paper highlights:
Key challenges that many organizations currently face in regards to patch management solutions;
Enforcing continues compliance;
A comprehensive portfolio of endpoint management and security solutions.