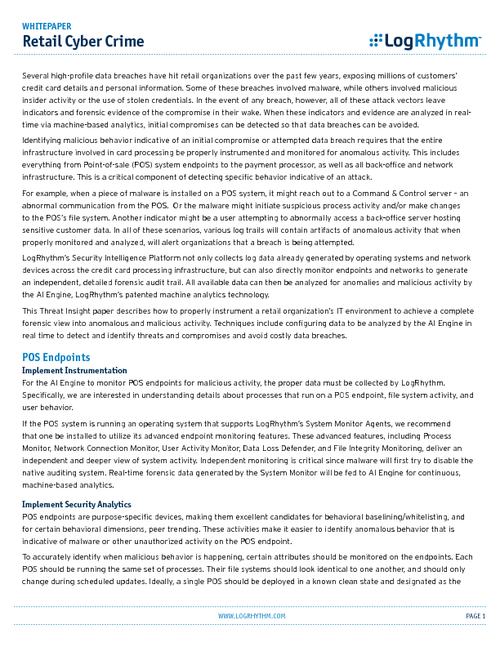 Over the past few years, several retail organizations have been hit with high-profile data breaches that have left millions of customers' credit card details and personal information exposed. Retailers will continue to be prime targets for motivated cyber criminals targeting sensitive and lucrative customer data, and must take steps to secure delicate information. This Threat Insight paper describes how to properly configure and monitor a retail organization's IT environment to achieve a complete forensic view into anomalous and malicious activity.
Download this white paper to learn:
How to configure and monitor an IT Infrastructure in order to gain a complete view into the payment processing chain;
What processes and continuous monitoring techniques are needed to detect behavioral changes;
How to identify early indicators of cyber-attacks on the payment processing chain to effectively detect and contain breaches;
How to minimize data loss and brand exposure.