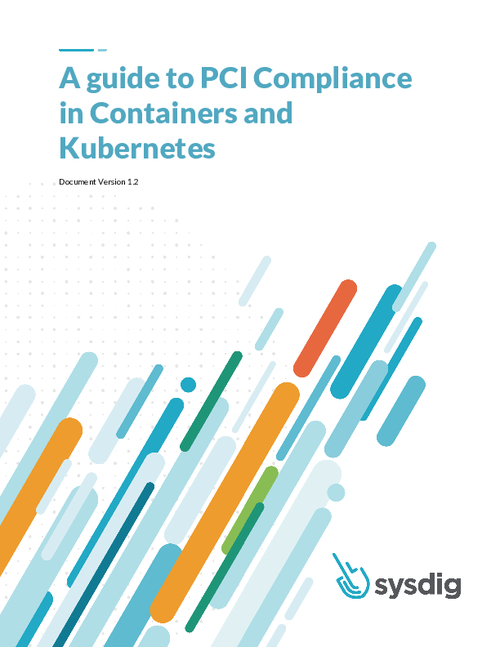 "The PCI DSS security requirements apply to all system components included in or connected to the cardholder data environment."
The cardholder data environment (CDE) is comprised of people, processes and technologies that store, process or transmit cardholder data or sensitive authentication data. "System components" include network devices, servers, computing devices and applications." Many of these applications are now running directly on containers.
Download this whitepaper to learn:
Why containers have been adopted faster than any previous enterprise technology;
PCI compliance related to: Network Security, Data Protection, Auditing & more;
Sysdig's capabilities including providing real time alerting if the vulnerability risk status falls outside a threshold defined by the organization.