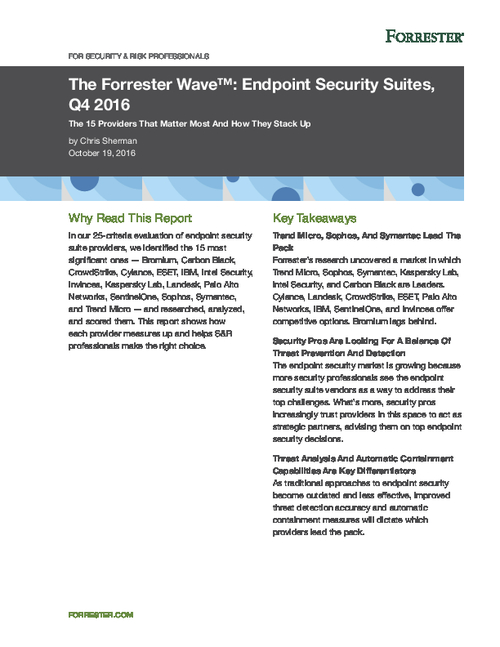 The endpoint security market is continuously growing as many customers find endpoint security suites to be effective in tackling their top security concerns. However, the market is now very fragmented with vendors approaching endpoint security in different ways.
Download this whitepaper to find out the best leader in Endpoint Security Suites that scored the highest in Threat Intelligence, Vulnerability Remediation, Ancillary Endpoint Security Functions, and Mobile Security.
Sponsored By Symantec: 350 Ellis Street, Mountain View, CA 94043 United States Phone: +1 650-527-8000 www.symantec.com
This promotion is brought to you by ISMG. ISMG is obtaining your consent to send electronic messages to you on behalf of itself and Symantec. By submitting your information you agree to be contacted by Symantec on topics of interest. Your information will not be shared outside Symantec or ISMG, and you can unsubscribe from emails sent by ISMG, or Symantec by clicking on "Unsubscribe" on any email received.