How Does Enterprise Intelligence Work?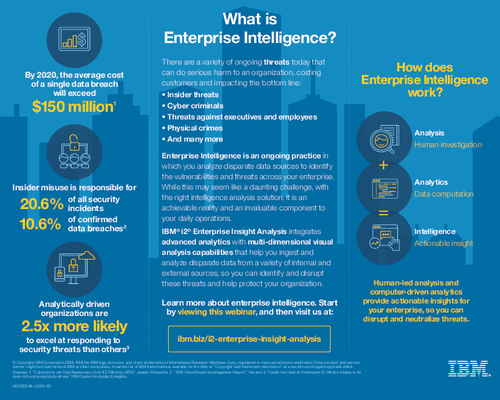 Enterprise intelligence combines human-led analysis and computer-driven analytics to provide actionable insights for your enterprise, so you can disrupt and neutralize threats.
Download this infographic and learn:
How often insider misuse is responsible for security incidents;
The average cost of a single data breach;
How much more likely analytically driven organizations are to respond to security threats.