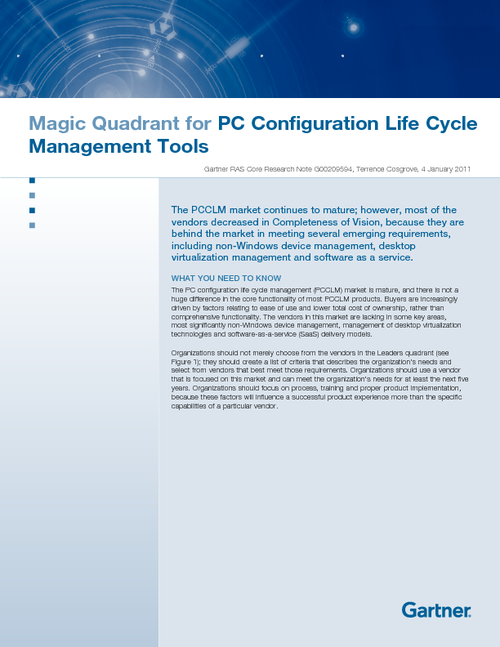 Download your complimentary copy of this report normally only available to Gartner clients. This current Magic Quadrant document offers a third party perspective of IBM's leadership and visionary position in the PCCLM space while providing an in-depth comparison against our perceived competition.
This report highlights:
How organizations should choose vendors in the PCCLM market;
The strengths and weaknesses of the niche players in this market;
Why it is important for organizations to focus on process, training and proper product implementation.