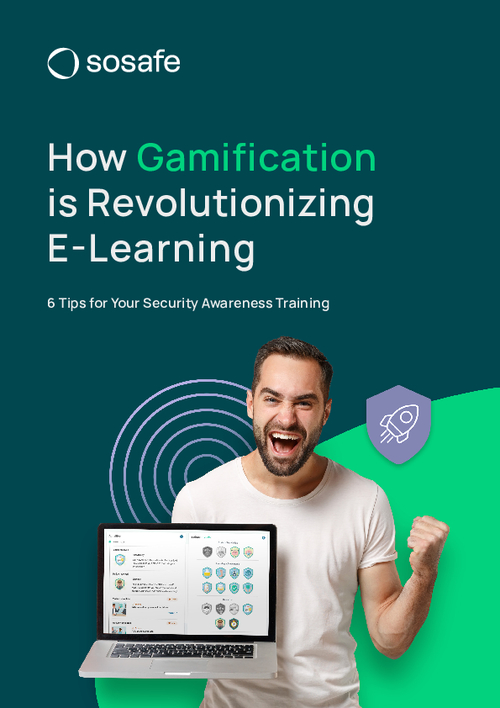 Numerous new malware variants are discovered every day – the damage is enormous and, according to the Cybercrime Magazine it will cost the world 10.5 trillion dollars by 2025. The "human factor" plays an increasingly important role here—after all, 9 out of 10 cyberattacks start with humans.
Download the whitepaper to learn why gamification in security awareness training is so successful:
Find out the 6 reasons why gamification is revolutionizing Security Awareness Training;
How human-centered design increases learning success;
The insight used to stop cyber criminals and strengthen security culture.