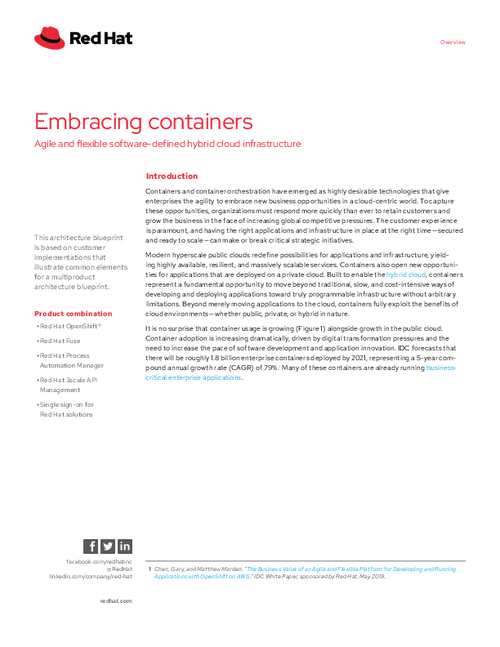 Containers and container orchestration have emerged as highly desirable technologies that give enterprises the agility to embrace new business opportunities in a cloud-centric world.
To capture these opportunities, organisations must respond more quickly than ever to retain customers and grow the business in the face of increasing global competitive pressures.
The customer experience is paramount, and having the right applications and infrastructure in place at the right time - secured and ready to scale - can make or break critical strategic initiatives.