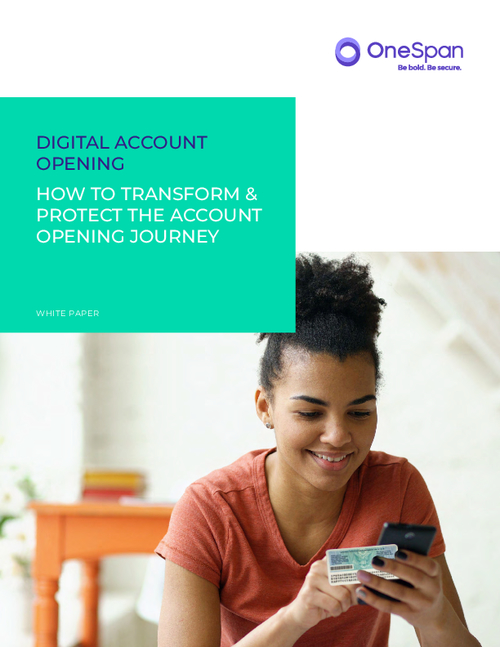 Customers expect a fully digital account opening process - available online and on mobile. Banks, credit unions, and other financial institutions (FIs) need to offer customer-centric, mobile-first account opening and customer agreement experiences to convert customers and drive growth.
This white paper provides detailed information on how to remove friction, mitigate fraudulent applications, and offer a secure mobile account opening experience.
Discover:
Top trends in digital identity verification;
How to reduce fraudulent enrollments by positively identifying qualified applicants;
Automation best practices for replacing manual account opening steps.