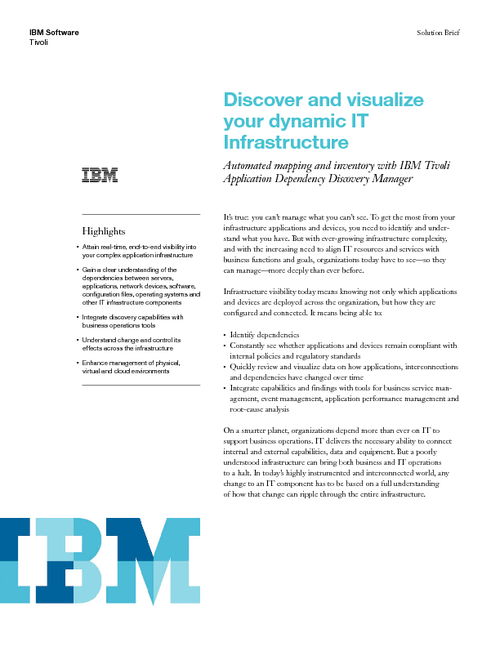 With ever-growing infrastructure complexity, there's an equally increasing need to align IT resources and services with agency functions and goals. nfrastructure visibility today means knowing not only which applications and devices are deployed across the agency, but how they are configured and connected.
This solution brief will help you:
Identify dependencies;
Constantly see whether applications and devices remain compliant with internal policies and regulatory standards;
Integrate capabilities and findings with tools for service, event and application performance management along with root-cause analysis.