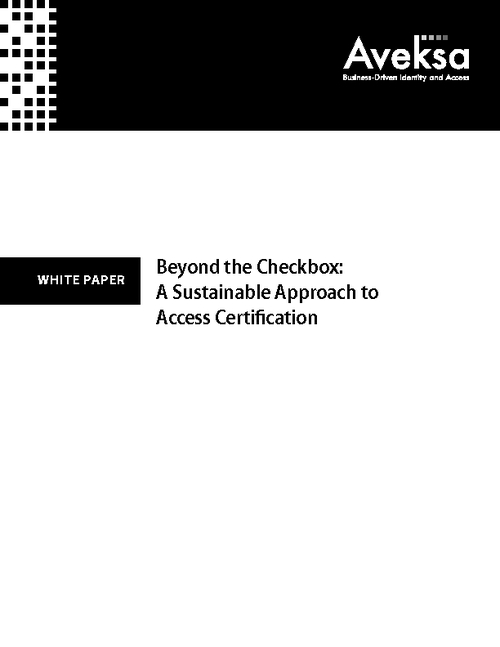 Every large enterprise needs to grant some level of access to its employees, contractors, partners, vendors, and customers. While necessary to support the business, access to critical information resources also represents a source of potential business and compliance risk. A clear definition of who is responsible for what and an auditable trail of who has approved what create a degree of accountability that serves as the glue that holds the entire access certification process together.
This white paper:
Touches on why compliance is not the whole story;
Reviews how to create a sustainable access certification process;
Describes the benefits of a sustainable access certification process.