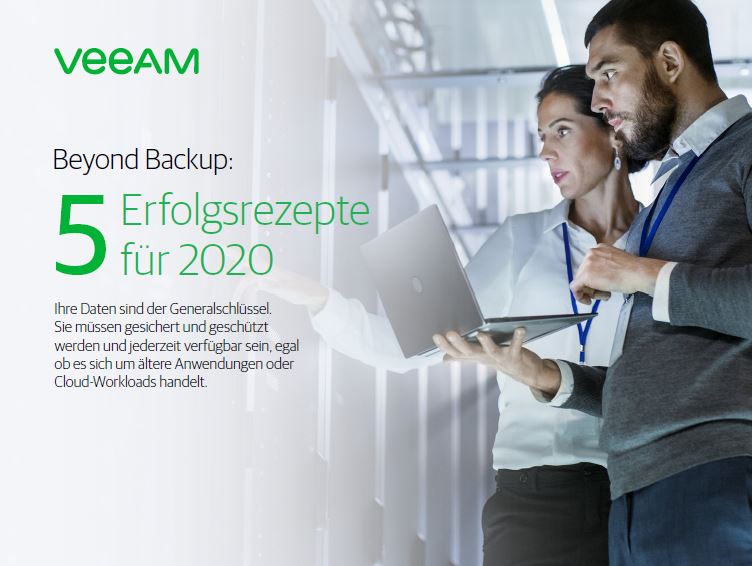 To further develop your data backup in 2020, you have to think beyond traditional backup and recovery scenarios to achieve unprecedented data availability, transparency, automation, and governance for all of your cloud-based, virtual and physical environments.
When modern IT departments want to implement innovations faster, conventional backup and recovery solutions have their limits. They can no longer support future-oriented initiatives.
In this report you will find out which recipes for success are used to initiate real, effective changes in your company this year.