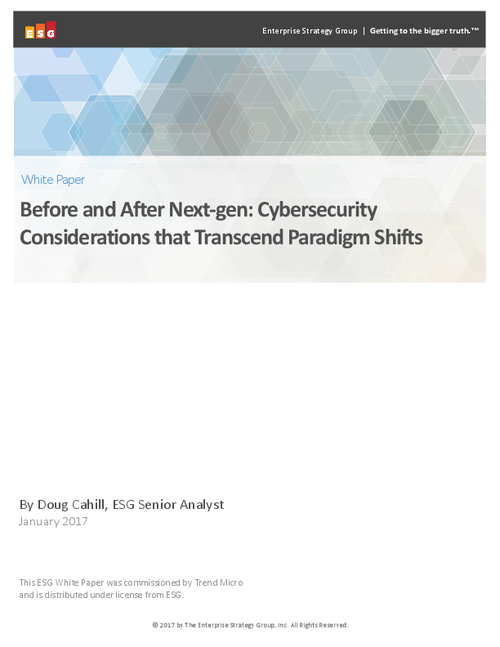 What is notable about today's current state of computing is that there are multiple concurrent shifts taking place while IT and security professionals must still manage and secure legacy environments. Compounding matters is the rate of change, the sheer velocity at which organizations are adopting new architectures, as well as methodologies and IT business models.
Organizations should evaluate security systems that not only support legacy and new environments, but also have a history of being out in front of new technologies that enable organizations to remain secure as they move from the lab into production.
Download this whitepaper to learn about:
The meta trends that make cybersecurity increasingly challenging;
Considerations for the evaluation of effective and operationally efficient security systems that can transcend paradigm shifts;
How to realize a level of continuity that transcends change over time.