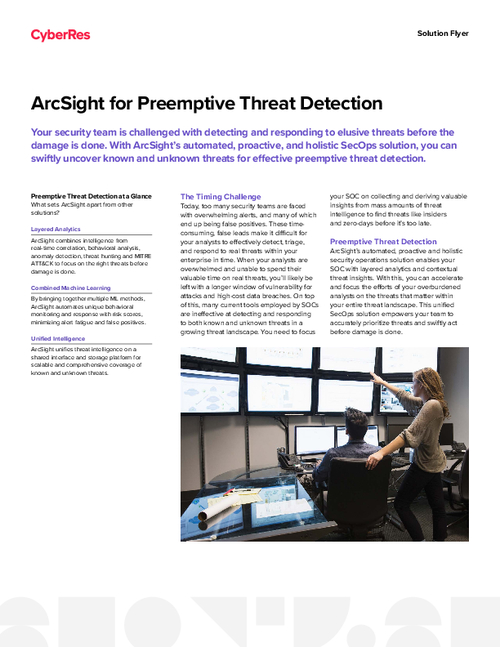 Your security team is challenged with detecting and responding to elusive threats before the damage is done. With ArcSight's automated, proactive, and holistic SecOps solution, you can swiftly uncover known and unknown threats for effective preemptive threat detection.
Download this white paper and learn about:
The timing challenge;
Preemptive threat detection;
Combined machine learning.