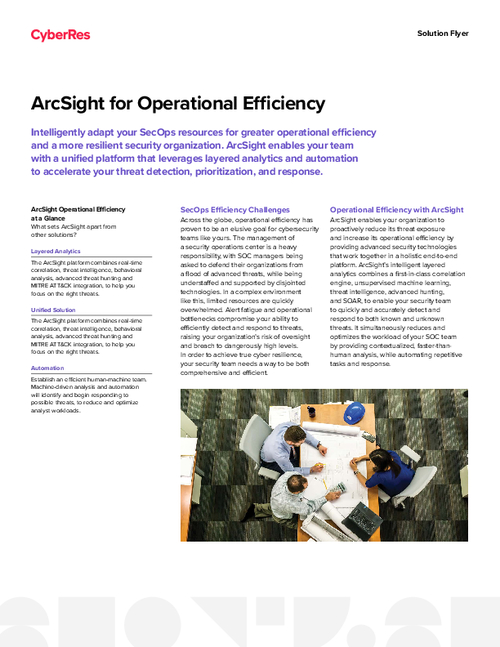 Intelligently adapt your SecOps resources for greater operational efficiency and a more resilient security organization. ArcSight enables your team with a unified platform that leverages layered analytics and automation to accelerate your threat detection, prioritization, and response.
Download this white paper and learn about:
SecOps efficiency challenges;
Layered analytics;
Operational efficiency with ArcSight.