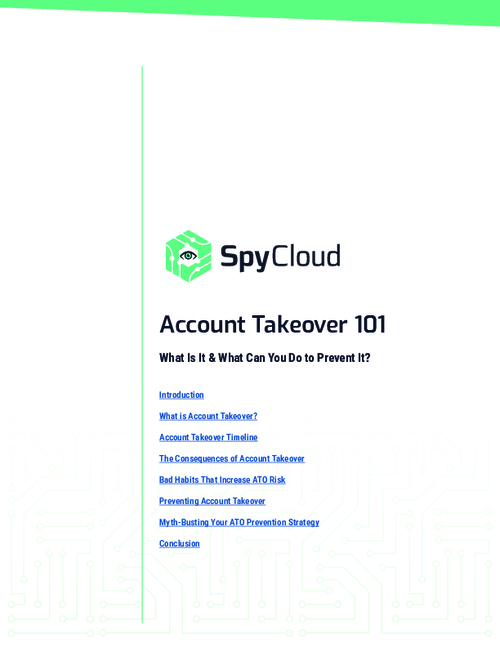 Account takeover occurs when criminals use stolen login credentials to gain access to another person's account. Once inside, they make unauthorized transactions, siphon funds, and steal corporate data or personally identifiable information (PII) to use for other purposes, or simply to sell to other attackers on the dark web.
This increasing common and ever-evolving cyber attack inflicts significant financial harm on business and individuals.
The first step to preventing account takeover is to understand it. Download Account Takeover 101 today to learn:
How criminals exploit users' bad habits
What happens at each phase of an account takeover attack
The value of stolen data on the dark web
Strategies for preventing account takeover
This primer helps you thoroughly understand account takeover and take the necessary steps to protect your users and your organisation.