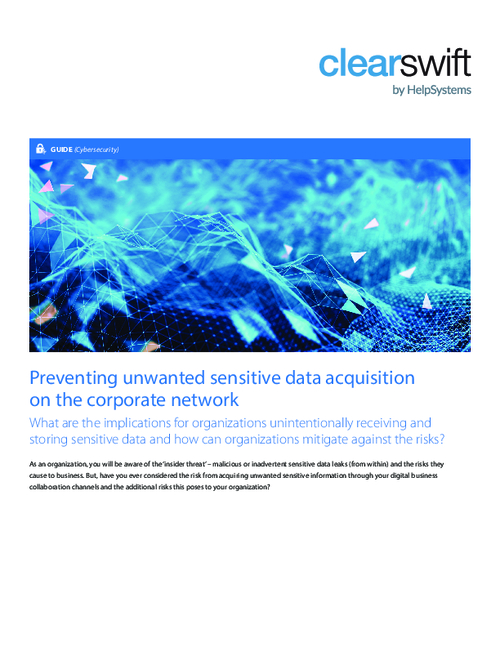 The threat of unwanted sensitive data acquisition is a ticking time bomb for data breaches in the future. In a world of digital collaboration and increasing legislation, the adage 'ignorance is bliss' won't help, especially when it comes to data protection.
This paper explores the risks of sensitive data acquisition through the three most widely used digital business collaboration channels:
Email – receiving emails with sensitive information by mistake;
Mobile – inadvertent sensitive data transfers onto the corporate network via mobile devices;
Internet – acquiring unwanted sensitive data via website downloads.