Privacy PR Campaign to Address Mobility
Consumer Education About Electronic Records Planned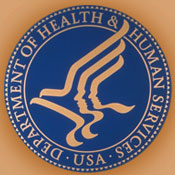 As federal officials prepare to launch a public relations campaign to educate consumers about the privacy and security of electronically exchanged healthcare information, they're seeking additional information about the public's attitudes on the use of mobile devices to exchange data.

The HITECH Act requires the Office of the National Coordinator for Health IT, a unit of the Department of Health and Human Services, to conduct a nationwide communications campaign to educate the public about records privacy and security issues. To help it fine-tune its messages, ONC plans to hold focus groups and conduct surveys, interviews and other research while it's rolling out the 24-month communication campaign, according to a notice in the Federal Register. The announcement anticipates involving more than 40,000 consumers and healthcare professionals in that research.

In the notice, ONC describes plans to conduct research to "explore consumer attitudes and preferences regarding the communication of personal health information electronically using mobile devices." Researchers also will attempt to "understand attitudes and preferences regarding how privacy and security information is presented to consumers electronically."

Regarding the two-year education effort, the notice states: "ONC is working with the HHS Office for Civil Rights to oversee the education and communication activities to build approval for HIT [health information technology] adoption and meaningful use, educate the public about privacy and security and increase participation in health information exchanges."

ONC will accept comments on its "information collection request" for 60 days.