Anti-Phishing, DMARC , Email Threat Protection , Fraud Management & Cybercrime
The Equifax Data Breach: A UK Perspective
Highlights from the London ISMG Fraud and Breach Prevention Summit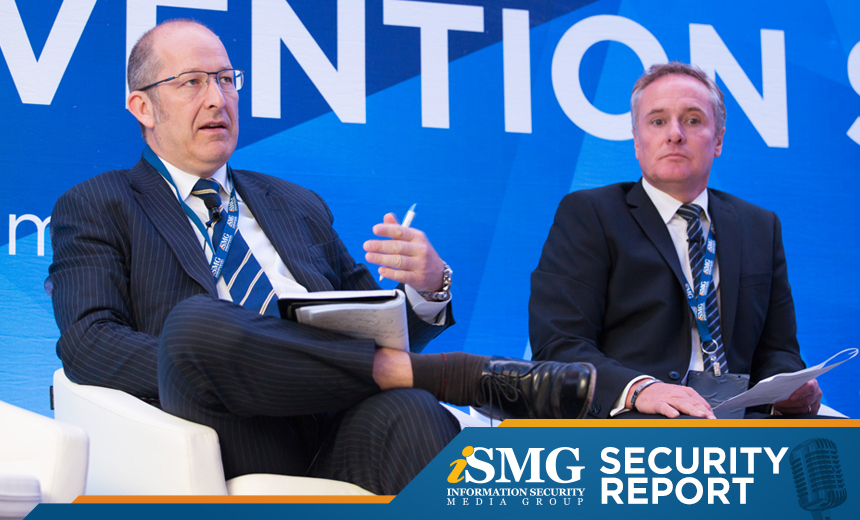 The latest ISMG Security Report features highlights from last week's panel discussion at the ISMG Fraud and Breach Prevention Summit in London on the implications of the Equifax data breach.
DataBreachToday Executive Editor Mathew J. Schwartz moderated the panel: Equifax Breach: Long-term Implications. What Does It Mean for Europe? (Click on player beneath image to listen.)
Panelists include:
Christopher Greany, managing director, head of group investigations and insider threat program, Barclays;
David Stubley, CEO at the consultancy 7 Elements; and
Terry Wilson, director of outreach for the U.K. and Europe, the Middle East and Africa, Global Cyber Alliance.
The ISMG Security Report appears on this and other ISMG websites on Tuesdays and Fridays. Check out our Oct. 20 and Oct. 24 editions, which respectively analyze the DMARC anti-spoofing system and the growing threats facing the critical energy sector.
The next ISMG Security Report will be posted on Tuesday, Oct 31.
Theme music for the ISMG Security Report is by Ithaca Audio under a Creative Commons license.