Hackers Threaten Sony Employees
E-Mail to Studio Says Damage 'Only Small Part of Further Plan'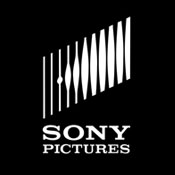 As Sony Pictures Entertainment continues to recover from a devastating cyber-attack, hackers have apparently threatened the companies and its employees in a new e-mail.

See Also: Fighting Machine-Speed Attacks With Autonomous Response

In the e-mail, which was obtained by entertainment publication Variety, an individual alleging to be the head of Guardians of Peace - the group claiming responsibility for the Sony hack - said the damage done so far is "only a small part of our further plan."

The e-mail demands that individuals respond to an e-mail address by writing their names to show solidarity with G.O.P.'s cause. "If you don't, not only you but your family will be in danger," the hacker threatened.

"Nobody can prevent us, but the only way is to follow our demand," according to the e-mail. "If you want to prevent us, make your company behave wisely."

After receiving the message, employees were told to turn their devices off, insiders at Sony told Variety. "We are aware of the situation and are working with law enforcement," a spokesperson said in a statement to the publication.
Attack Refresher
On Nov. 24, Sony Pictures Entertainment was hit with destructive "wiper" malware identified as "Destover," which is also known as "Wipall." The malware supposedly infected and erased hard drives at the movie studio. Security experts say it's the first time such an attack has been launched against a U.S. organization (Sony Hack: 'Destover' Malware Identified).
Following the attack against Sony, the group called Guardians of Peace claimed credit. An e-mail sent to Information Security Media Group by someone claiming to be the leader of G.O.P. promised that the group would be leaking "tens of terabytes" of Sony data that attackers stole before wiping Sony hard drives and network drives.
To date, however, the group appears to have leaked only about 30 gigabytes of data. But that reportedly includes not just high-quality digital versions of unreleased movies, including a remake of Annie and the Oscar-tipped Brad Pitt World War II drama Fury, but also sensitive internal documents listing all employees' salaries, among other things.
The Federal Bureau of Investigation confirmed Dec. 1 that it's assisting in the Sony breach investigation. "The FBI is working with our interagency partners to investigate the recently reported cyber-intrusion at Sony Pictures Entertainment," the FBI said in a statement provided to Variety. "The targeting of public and private sector computer networks remains a significant threat, and the FBI will continue to identify, pursue and defeat individuals and groups who pose a threat in cyberspace."