Booz Allen Confirms It's Been Breached
Anonymous Claims Hack of Military Contractor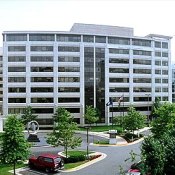 The management consultancy and Defense Department contractor Booz Allen Hamilton confirms that the postings of its data files on the Internet on Monday was a result of an illegal attack.

The hacking group Anonymous said Monday it had broken into the Booz Allen network and pilfered a list of some 90,000 military e-mail addresses and password hashes (see 90K Military E-mail Addresses Said to Be Pilfered).

Booz Allen didn't specifically address what was breached. "We are conducting a full review of the nature and extent of the attack," Booz Allen said in a statement posted on its website. "At this time, we do not believe that the attack extended beyond data pertaining to a learning management system for a government agency."

Booz Allen said it's company policy not to comment on such matters; but given the publicity surrounding the incident, the company said it felt it would "set out our preliminary understanding of the facts. We are communicating with our clients and analyzing the nature of this attack and the data files affected. We maintain our commitment to protect our clients and our firm from illegal thefts of information."

Anonymous said it targeted Booz Allen because the firm was developing software for what the hacker group called a military project to manipulate social networks to influence public opinion.