Can Weather Obstruct Cloud Computing?
Most Americans Think So, a New Survey Reveals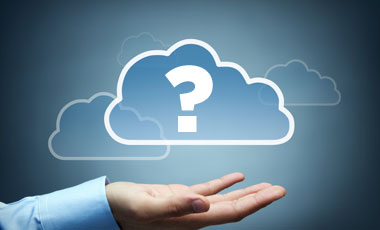 As the remnants of Hurricane Isaac move inland from the Gulf Coast into the nation's heartland, Internet users may find their service disrupted, or so a sizeable portion of the American population believes. No, not because of downed transmission towers, fallen cables or flooded network centers, but because they believe cloud computing has something to do with the weather.
See Also: How To Cut Through The Web Of Insurance Fraud
Amazing as that sounds, a survey conducted by Wakefield Research for networking services provider Citrix shows that just over half of the more than 1,000 American adults surveyed this month - including a majority of computer-savvy Millennials - believe stormy weather can interfere with cloud computing.
When asked what "the cloud" is, most responded it's either an actual cloud - the fluffy white thing; the sky or something related to the weather. Just 16 percent said they think of a computer network to store, access and share data from Internet-connected devices.
Another amusing - or disturbing - takeaway from the survey: 54 percent say they never use the cloud, though nearly all of them - 95 percent - do. Among survey respondents, 65 percent bank online, 65 percent shop online, 58 percent use social media networking sites, 45 percent play online games; 29 percent store photos online and 22 percent store music or videos online - all cloud services.
One-third of respondents confessed they feign an understanding of how the cloud functions at work. Nearly 1 in 5 respondents pretend to know what the cloud is during a first date. (Who talks about cloud computing on a first date, even if it was arranged through a dating service accessed via the cloud?) Most said they feel others who refer to the cloud don't really know what they're talking about. "Maybe it's easier for some Americans to just pretend they're in-the-know," the survey authors wrote.
We can chuckle at the survey findings; I did, when I first read them. But on reflection, the survey demonstrates how unaware most people are about one of the most crucial elements of our everyday lives: information technology. And, this has significant information security implications.
Most IT security professionals I know believe increasing awareness among users is vital to secure information technology. Gaining that awareness includes having a basic understanding how technology works. This doesn't mean users need to learn the bits and bytes of computing. But they need to comprehend that using the cloud means the online services they use may not be as secure as they want or provide the privacy they expect.
The IT security community - including consumer-facing businesses that employ cloud services - has the responsibility to make its constituents aware of the dangers that lurk in the cloud so they can take advantages of the benefits it offers.