Taking the Pulse of Government IT Security
Inaugural Government IT Security Survey Launched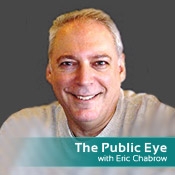 GovInfoSecurity.com has just fielded its inaugural State of Government Information Security Today survey. And, if you're involved in any aspect of securing IT at any level of American government - federal, state, local or tribal - we invite you to take the survey.
The survey comes at a critical time as governments are in flux. States struggle to find money to fund IT security initiatives and a split government in Washington increases the challenge for developing cybersecurity solutions.
Never in our history has information security been so crucial for the operation of government. But what does that mean to CIOs, CISOs and others in government charged with securing IT?
With the survey, and your help, we'll identify how developments over the past two years combined with current conditions influence the decisions IT security practitioners must take to secure digital assets.
The survey questions focus on five key areas:
Cybersecurity policies;
Vulnerabilities;
IT security initiatives;
Cloud computing; and
Spending priorities
We're even asking survey takers to provide advice to the White House cybersecurity coordinator.
When the results are in, I'll be joined by Seattle Deputy CISO David Matthews to present our findings at a session on Thursday, Feb. 17, at the RSA Conference, the premier IT security conclave, in San Francisco. In the meantime, please take the survey.