Institutions Should Invest More in InfoSec
Branches of the Future Are Nice, But Fraud Prevention Should Trump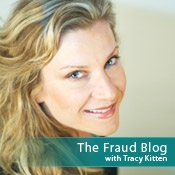 Let's take a look at the current climate. According to our recent fraud survey, The Faces of Fraud, more than half of financial institutions (51 percent of our respondents) say the biggest challenge they face when it comes to fraud prevention can be traced to inadequate detection tools and technologies.
Why? Because banks and credit unions aren't allocating funds to fraud prevention and security.
I wish the industry could come up with a good way to market its security efforts to consumers.
Our survey found that 56 percent of banking institutions blame insufficient resources for their lacking fraud-detection and prevention technology. And industry experts say it's not that banks and credit unions don't have the funds; it's that budgets are going to other things, like mobile banking and innovations within the branch.
George Tubin, a senior research director for TowerGroup's Delivery Channels and Financial Information Security research team, says IT security teams and fraud officers are not communicating the importance of fraud prevention to the higher-ups. "What I continue to see as one of the biggest problems facing financial institutions is that the folks responsible for detecting and preventing fraud simply aren't doing a good enough job of communicating the importance of what they do to their organization," he says. "As long as fraud is maintained within certain parameters or percentage points, which actually translate, potentially, to very high dollar amounts, these organizations typically don't get the resources that they need in order to prevent future fraud."
The problem we'll see in 2011, if investments don't pick up: Banks and credit unions will be blindsided by increasingly sophisticated fraud that sometimes will go completely undetected. "As fraud is advancing and becoming more sophisticated, those big one-off attacks, which cause significant impact to the financial institution and a set of customers, may likely become a bigger problem," Tubin says.
I think Tubin is right on the mark, especially where budgetary line items and investment allocations are concerned. I read an article recently about Citi's decision to begin in 2011 opening so-called branches of the future. The first one, which in December debuted in New York's Union Square, features a sci-fi feel, with a wall of flat-screen monitors and an electronic tone. The multiyear, multibillion-dollar branch-of-the-future investment being spearheaded by Citi is touted by the bank as a way to improve customer relations. The new branches will attract new customers and keep current customers faithful and loyal, the bank says. The shinier the branch, the more successful the bank, right?
Well, that's the thinking. I might beg to differ.
Consumers want security, and fraud-prevention and security will gain greater consumer focus in 2011. I wish the industry could come up with a good way to market its security efforts to consumers. I hear about those types of initiatives, in theory, quite often. In reality, they are hard to implement. I get that. But perhaps banks and credit unions could spend a little more time, and resources, on trying to figure out how they could better market the steps they are taking in the areas of fraud-prevention and security, rather than investing so much in branches that in the near future probably won't be visited that often anyway.