How Education Helps Curb Fraud
Customers Are on the Front Line of Detection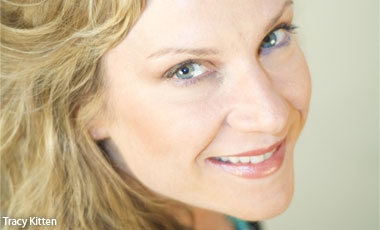 Education is important, especially as a fraud prevention tool. Why? Because while consumers and employees pose the greatest security risks, they also have proven they can be assets when it comes to fraud deterrence.
See Also: Webinar | Prevent, Detect & Restore: Data Security Backup Systems Made Easy
I was recently reminded of that truth when I came across a story about a UPS driver who impressively spotted a skimming device on an ATM at a CapOne bank branch on Long Island, N.Y.
I don't think anyone can reasonably expect fraud to decline without involvement from consumers.
Chris Ferraro told an NBC New York affiliate he got edgy about the ATM when he felt his card stick in the reader. "Just before I put my code in, I said, 'Let me check out this ATM,' because, you know, you hear stories on the news," he said.
After touching the card reader, Ferraro says the whole piece fell into his hand. "It was loose and I pulled it right off."
Long Island authorities praised his quick action. No one at CapOne, alas, was willing to discuss the situation with me.
Still, the CapOne ATM incident reiterates what industry experts and banking regulators have been saying for years: Customer education matters.
But how do banks and credit unions come up with the best, most effective education strategies - so that customers such as Ferraro can be quick-thinking and fast-acting? Well, that's a bit trickier.
Diane Ness, who joined BITS, the technology division of the Financial Services Roundtable, last month as the head of fraud-reduction programming, says consistency is the key. We have to keep beating the fraud-awareness drum.
After spending a brief period with the federally-formed Consumer Financial Protection Bureau, Ness says she hopes to take what she's learned to banks connect more directly with their customers. "I was really surprised at the CFPB how much consumers don't know about fraud," she says. "Education is still needed."
Improving Education
Banks and credit unions have improved their efforts to educate consumers. In fact, a majority of the institutions we recently surveyed about fraud-detection and prevention trends rank customer and member education among their top priorities.
Much of that focus is linked to conformance with the Federal Financial Institutions Examination Council's updated Authentication Guidance, which took effect in January. The guidance emphasizes the need for customer awareness programs, and institutions are going to be examined on the strength of these programs. But I think most banks and credit unions do see real value in getting consumers up to speed. I don't think anyone can reasonably expect fraud to decline without involvement from consumers.
And it's not just retail customers we have to worry about. Commercial customers, as upticks in ACH fraud have proven, also pose considerable risks.
Last year, Canada's TD Bank [CDN $630 billion in assets] commissioned a survey of 300 small U.S. businesses about their take on the current state of fraud. [See TD Bank on Customer Education.]
For TD Bank, sharing results from surveys is educational. [Visit TD Bank's Security Center for more information.]
I know other institutions are taking similar steps to keep retail and commercial customers apprised of emerging risks. But it's never a bad idea to revisit educational efforts.
We could all learn from TD Bank's example, and certainly from the actions of Chris Ferraro at CapOne in New York. Awareness efforts do pay off in the long run.
Here's the thing, though: It's not a one-time deal. Fraud is constantly evolving, so the education programs and strategies upon which banking institutions have to evolve, too.
You can't rely solely on Web sites and mailers. You have to get out in front of your customers and members through community forums and branch/banking center touchpoints. Use social media.
Some of the most effective strategies are the ones that involve tellers and branch staff. When customers and members come in to the branch, remind them about security. Send text alerts about emerging threats and host events.
Awareness is not easy; I get that. But banks and credit unions have to go the extra mile. In the end, doing so is in everyone's best interest.