Government IT Security Survey in Final Days
Time Running Out for Government Infosec Pros to Take Survey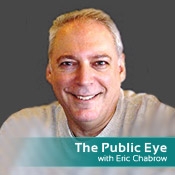 The response to our premiere State of Government Information Security survey has been gratifying, and an early look at the results shows some surprising findings. We'll unveil the survey results at RSA 2011, the leading IT security conference in San Francisco next week. We'll also share those results with you here at GovInfoSecurity.com.
When we launched the survey in late January (see Taking the Pulse of Government IT Security), we wrote:
"Lots has happened over the past few years in government IT security, not only in Washington, but in city halls and statehouses. Never in our history has information security been so crucial for the operation of government. But what does that mean to CIOs, CISOs and others in government charged with securing IT? We want to know, and you can help us find out."
You still can. If you're involved in government IT security, you have time to take the survey.
Since fielding the survey, we've provided sneak previews of respondents' thoughts on what poses the greatest IT security threats (see Take an Early Peek at Our Gov't Infosec Survey) and suggestions to the White House cybersecurity coordinator (Gov't Infosec Pros Give Howard Schmidt Advice). Please add your voice.