$225 Million in Medicare Fraud Alleged
More Than 100 Charged in Fraud Schemes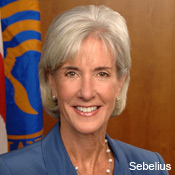 The Medicare Fraud Strike Force Thursday charged 111 defendants in nine cities with Medicare fraud schemes involving more than $225 million in false billing.

Kathleen Sebelius, secretary of the Department of Health and Human Services, and Attorney General Eric Holder claimed the action was the largest-ever federal healthcare fraud takedown.

The strike force, a joint effort of HHS and the Department of Justice, has recently expanded to Chicago and Dallas. The multiagency team of federal, state and local investigators uses data analysis as well as community policing.

Defendants are charged with such crimes as conspiracy to defraud the Medicare program, criminal false claims, violations of the anti-kickback statutes, money laundering and aggravated identity theft. They're accused of participating in schemes to submit claims to Medicare for treatments that were medically unnecessary and, oftentimes, never provided. In many cases, indictments alleged that patient recruiters, Medicare beneficiaries and others were paid cash kickbacks in return for supplying beneficiary information to providers so that they could submit false claims.

The fraud charges involve various medical treatments and services. For example, in New York, 10 defendants, including three physicians and a physical therapist, were charged with submitting $90 million in false claims for physical therapy, proctology services and nerve conduction tests. In Miami, 32 defendants, including two physicians and eight nurses, were charged in connection with $55 million in false billings for home healthcare, durable medical equipment and prescription drugs.